SPIK SZMA, with headquarters in St.Petersburg, is one of the leading Russian process industry system integrators, experienced in automation and safety systems audits, design and start-up. Established in 1961 we are now the trusted control and safety system partner for the main process industry companies in the region, including end-users, EPC-contractors and plant engineering contractors.
Proven Partner for Global Vendors

Honeywell Process Solution Authorized Distributor

Siemens Solution Partner PCS7 Applications (Expert Level)
Siemens Solution Partner Process Safety Applications Expert
Siemens Solution Partner Process Control System
Siemens Solution Partner Factory Automation

Toshiba International Corp. Control Systems Integrator
Toshiba Motor Drive Division Certified Distributor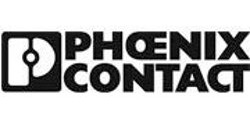 Phoenix Contact Rus Certified System Integrator
Phoenix Contact Rus Functional Safety Partner
Phoeinix Contact Academy Training Partner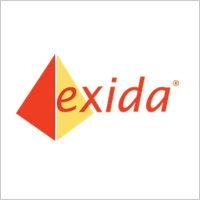 Exida Registered Channel Partner
Main automation supplier for the industry leaders
Kirishi Refinery, since 1966
Mozyr Refinery, since 1975
GAZPROMNEFT, registered partner for HAZOP and SIS audits
Slavneft Yaroslavl Refinery
LUKOIL Volgograd Refinery
NIPIGAS
Giprotyumenneftegaz
Giprovostokneft
Schlumberger
Bilfinger
Unilever
Services
SPIK SZMA delivers customer value by providing a full range of automation services (project design, start-up, commissioning, maintenance, and training).
Control Systems Integration Services
Business Requirements Specification
Site, Project, Control Systems Audits
Detailed Technical Requirements for System Architecture, Hardware and Software Specification
Detailed Engineering Design, Drawings and Documentation
Programming , Logic, HMI and Reporting Software Development
Project Execution: Cabinets and Panels Assembly, System Commissioning and Testing
Operators and Technical Support Staff Training
Maintenance and Post-Project Support
Safety Instrumented Systems Service
Process Hazards Analysis (HAZOP)
Level of Protection Analysis (LOPA), SIL Selection
Process Safety Requirement Specification (SRS) Development
Safety Instrumented System Conceptual Design
Equipment and Architecture Selection
SIL Calculation and Justification
SIS Detailed Design and Implementation
SIS Maintenance
Control Cabinets Assembly Plant
Verified by vendors
Accredited by customers
2400 sq.m. assembly Shop
Design Department
Service Center
Spare Parts Warehouse
VFD and Electrical Equipment Testing Bench
Training Center
Contact Information
Phone/Fax: + 7-812-610-78-79
Post Address: BIRZHA Business Center, 26th line of Vasilievsky Island 15/2, St. Petersburg, Russian Federation, 199106
E-mail: General: info@szma.com
Offers and sales: sales@szma.com